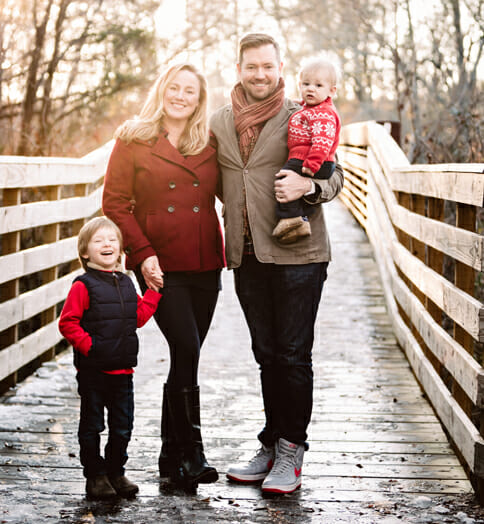 Thank you so much for desiring to know more about us at Red Apple Tree Photography!
Inspired by our passion for art and driven by our love for celebrating awesome relationships and family, we (Keith + Crystal Carson) created Red Apple Tree Photography together, a highly acclaimed international wedding & portrait photography business based out of beautiful Greenville, South Carolina. Our family has grown too! as we now have two little red apples to add to our tree, big brother Jasper and little brother Jet.
Keith + Crystal – owners, photographers, husband + wife team…
We are trustworthy, reliable, talented & creative people you can count on to make your wedding day the most special, relaxed, and fun time you have ever had. We believe one of the most important things about your photography on your wedding day is to have fun with it because that will come through in the photos. So, we try not to spend too much time on posed pictures. We love the fresh, modern, and fun looks of photography so I hope we are a great match based on that!
Choosing just the right photography team to help tell the story of your day may be one of the longest lasting investment decisions you will make before your wedding day, and one you will look at and cherish for the rest of your life. Wedding photos quickly become one of your first treasured family heirlooms created together as a married couple. How exciting! and how important. Your wedding day is one of the most important days in your life and because of that, it becomes one of the most important days in our lives too.
Call us or email us for more information and please share with us your story too.
We'd love to help you decide if we are the perfect team for your special day.
Latest Blog Post
RedAppleTreePhotography
what a beautiful magazine feature! The Knot The Carolinas published Chancey & Zach's quintessential Southern Greenville SC wedding in their Spring/Summer 2019 […]